Going to Disney World is amazing and there is nothing that says Disney World more than the most iconic park, the Magic Kingdom. While it's a great place with so much to do, it is a huge park and it can be overwhelming when planning your trip to not only understand the Fastpass system but to try to create a Magic Kingdom fastpass strategy, which involves knowing what are the best fastpasses for Magic Kingdom. Well, we've been going to the parks for years and to help you out we've created this article to help you understand more about the Magic Kingdom fastpass system and which rides you should schedule for your day or days at the park. 
A Little About The Fastpass+ System
A somewhat new aspect of Disney World vacations has developed in the last 4 years. With the implementation of Magicbands and My Disney Experience came the updated FastPass system, Fastpass+. With Fastpass+, a Disney World guest may choose their fastpasses for a particular park BEFORE even leaving for their vacation! As of February 2017, each person is allowed to reserve 3 Fastpass+ times for one park. After those times have passed, you may then choose additional passes until park closing. There are many more rules to go with Fastpass+,  but I won't get into any of those, as those rules are not the focus of this article.
So since you can plan out your fastpasses ahead of time, it's a good idea to know where you'd like to have them. What rides/events/attractions are worth a Fastpass+ reservation? If you are new to all this and find yourself knee deep in the Disney planning mode you just want to know what are the best Fastpasses for the Magic Kingdom? To help out with this I will list which ones I think are the best Fastpasses to plan for your next trip.
Magic Kingdom Fastpass Strategy
There are a bunch of different strategies you can implement when it comes to planning your Fastpasses that we won't talk about in this article simply because we could write a whole book on them. We will talk about some of the best fastpasses for Magic Kingdom based on wait times and popularity at Magic Kingdom, how and when to plan these depends a lot on your group, dining plans, etc. For more in-depth strategies on Magic Kingdom FastPass strategies, you can check out this episode of our podcast, The Capture The Magic Podcast where we talk some Fastpass strategies you can use.
"The Mountains" of Magic Kingdom
There are 3 mountains in the Magic Kingdom – Space Mountain, Splash Mountain, and Big Thunder Mountain Railroad. Because they are more thrilling types of rides, they are very popular and they, of course, tend to have long lines throughout the day. And since these aren't brand new attractions as well, the queues are not very interactive or engaging, making standing in line pretty boring. So if you are into riding roller coasters and/or big drop water rides, these 3 attractions are great choices for a Magic Kingdom fastpass.
Seven Dwarfs Mine Train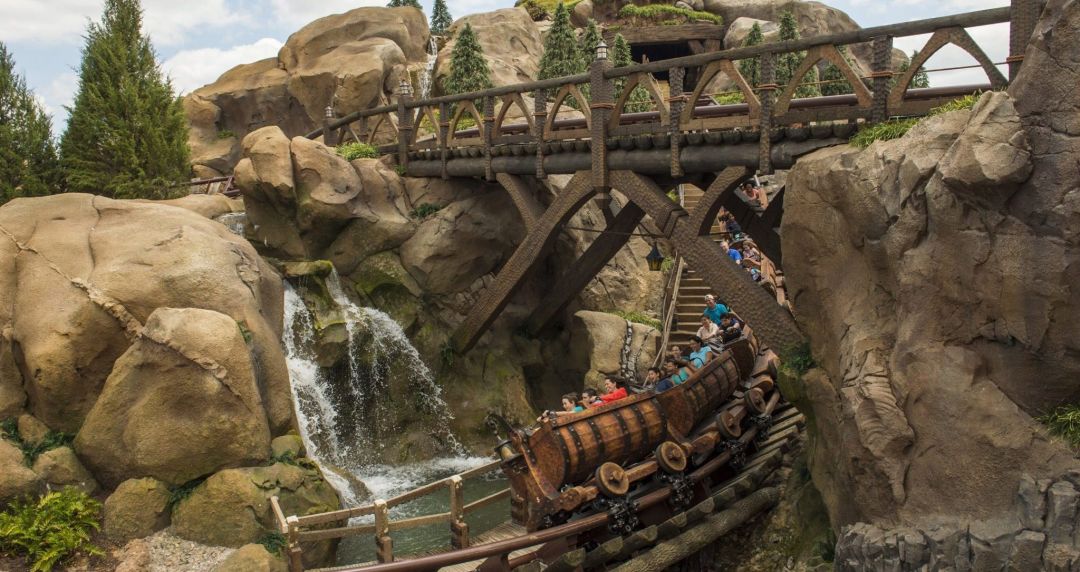 This attraction opened in May 2014 as the last new attraction of New Fantasyland, and since then, it has been known to have very long lines. It is not unheard of to see 90-120 minutes wait times REGULARLY for this ride. Ouch. I get why, though. It's new, cute, it's fun and suitable for a wide range of ages. And those seats that swing/rock side to side through the ride? Love it! This is definitely an attraction to use with a fastpass if you want to avoid those 2 hour wait times.
Princess Fairytale Hall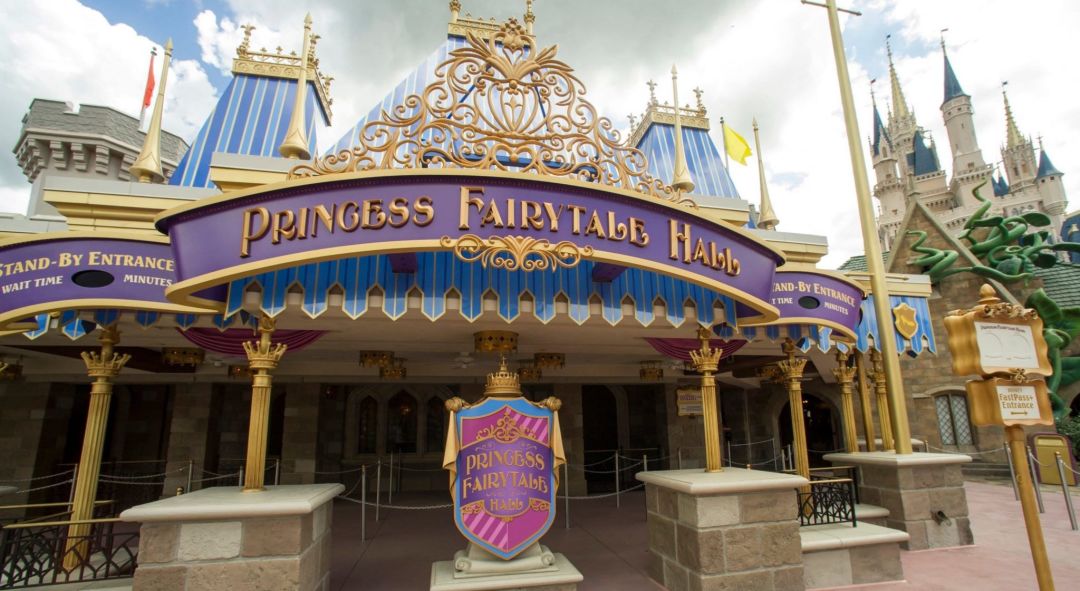 In the last decade, character meet n' greets have sprung up rapidly in the Magic Kingdom. I remember being able to only find one or two in the early 90s when I was a kid! Anyway, there are designated spots set up for these meet n' greets throughout the park, and they feature many characters like Tinker Bell, Mickey Mouse, and Buzz Lightyear. However, the most sought after meeting with a character involves the Disney Princesses. You can find a few spread around Magic Kingdom, but there is a designated area to meet up to 4 princesses in one place, Princess Fairytale Hall. You'll find characters such as Cinderella, Tiana, Aurora, and Rapunzel. Each princess likes to take 5 or more minutes with each guest in line to make the meeting worth the wait. Because of this the stand-by lines can get very long, up to 5 hours a year ago (this was when Anna and Elsa from Frozen were in this spot), so a fastpass is a good idea to use for this location if you plan on doing this attraction.
Enchanted Tales with Belle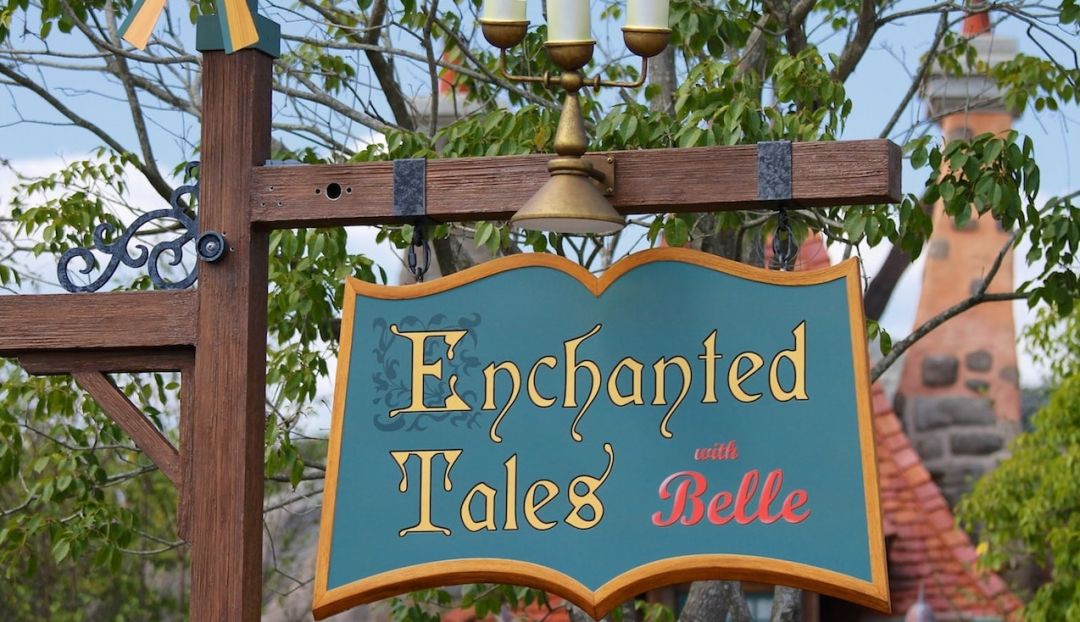 Here's another princess-focused attraction. Enchanted Tales is an interactive storytelling experience. In a way, it's a glorified meet n' greet. Guests walk through Maurice's cottage and look at Belle's mementos before coming to a magic mirror, which transforms into a doorway into Belle's library. Then, Belle explains that it is her birthday and need volunteers to help act out the Beauty and the Beast story. There's a photo op afterward. The actual attraction lasts maybe 5 minutes. but like most meet and greet attractions the lines can get very long in no time so I would get a fastpass for this attraction to bypass the long standby lines.
Peter Pan's Flight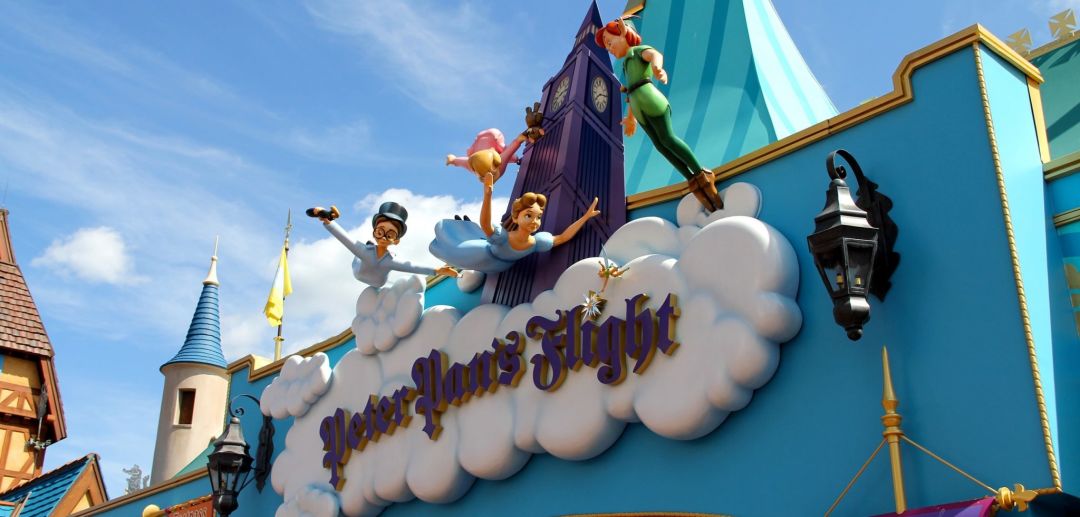 No matter when I visit the Magic Kingdom, there is ALWAYS a really long line at the Peter Pan ride. Yes, it is loved by the old AND the young, but its popularity is not the reason you'll find upwards of 60 minute long waits at this ride. Peter Pan's Flight is known as a Omnimover attraction, where the loading and unloading areas have the cars sitting on a slow-moving ramp. This keeps the flow of traffic constantly moving, but even with that it's also pretty slow. They did recently redo the que with a new section that is more engaging for guests, but the line always gets to be long. Definitely fastpass this one.
Meet Mickey Mouse at Town Square Theater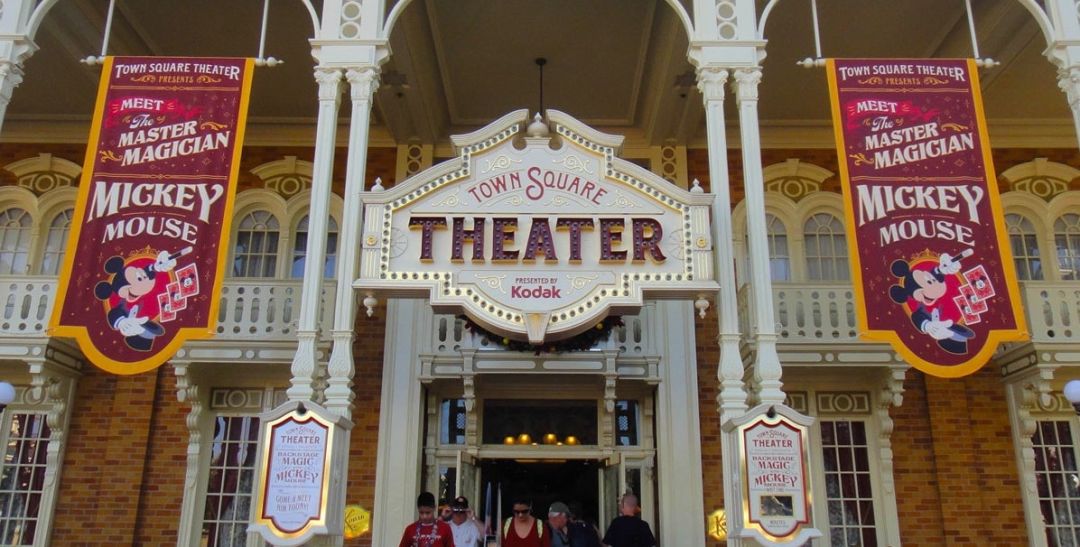 Here's another meet n' greet that attracts large crowds. This is such a cool experience and for that reason it has grown in popularity in the last few years. Unlike other non-human characters at the parks, this Mickey will speak directly to you in a private meeting area. Depending on the crowd levels, you may wait an hour or only 10 minutes. But it's a safe decision to get a fastpass if you are wanting to meet Mickey here.
Buzz Lightyear's Space Ranger Spin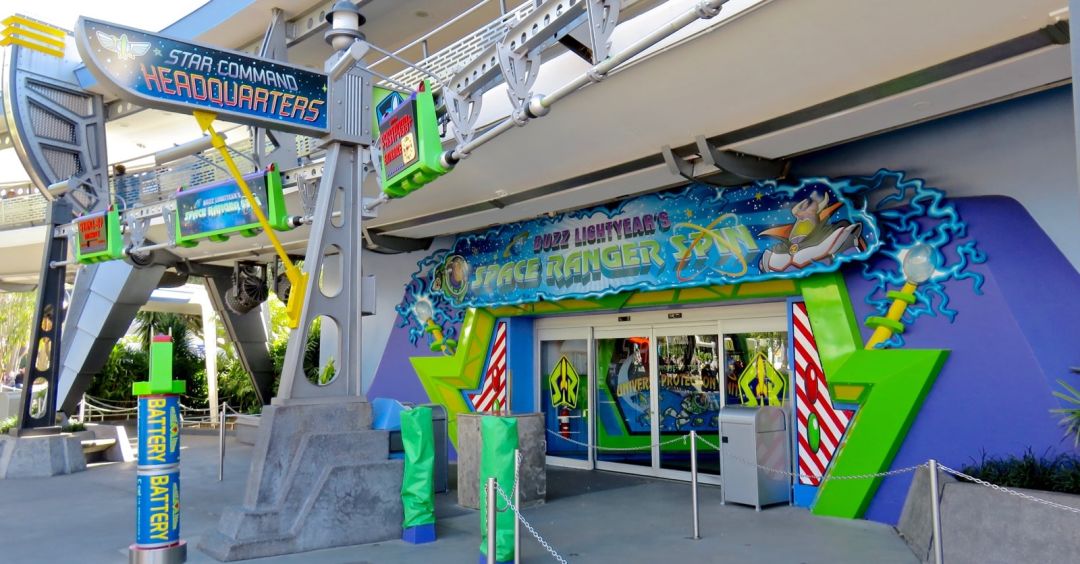 While I'm not a huge fan of this ride for couple of reasons, mainly because it needs a complete refurbishment, it remains a favorite among target practice lovers. The story is cute and captivating, and is the most like a video game, which is why little boys really like it. The line can stretch to well over an hour on busy park days, so if you have young children (or parents that are young at heart), go ahead and schedule fastpass for this one.
There are many other options for fastpasses at the Magic Kingdom, but if you follow my list above, you'll pick the ones that tend to have the longest lines which can help you get the most out of your day at The Magic Kingdom. For Disney resort guests, you can make your Fastpass+ reservations up 60 days before check-in. Annual pass and off-property guests can do this up to 30 days before visiting, and day guests can do this while they are in the parks.
If you enjoyed this article then be sure to check out some of our other trip planning guides, like our article on the best quick service at Magic Kingdom!