When vacationing at a Walt Disney World Resort in Orlando, Florida, especially if you have flown in or don't have a car on property, one of the ways you can save money on your trip is by doing a Disney World grocery delivery service for groceries items such as bottled water, soda, snacks, breakfast foods, etc. Obviously, if you have your vehicle on property, you can go get groceries at the store on your way to Disney. However, if you are flying and do not plan to rent a car, or you don't want to take an Uber or Lyft to Publix, you can still have your groceries delivered right to your Disney resort.
Getting groceries delivered to your Disney resort is a relatively new thing for many, and while Disney itself does not offer grocery delivery (yet), there are several different companies that do. Below we are going to discuss the services that will deliver your groceries to you that are available at Disney, including pricing, special features, which ones we have personally tried (and our personal favorite), and how these services differ from each other. By the end of the article, we hope that we will have given you enough information for you to choose which service is right for you.
The Best Disney World Grocery Delivery Services
These Disney World grocery delivery service options we mention only apply to Disney World resorts in the Orlando area. Obviously, you can also have your groceries delivered if you are staying at an offsite hotel, but each hotel will have a different delivery policy, whereas Disney resort processes and policies will be the same across the board regarding groceries delivered to you.
5. SHIPT.COM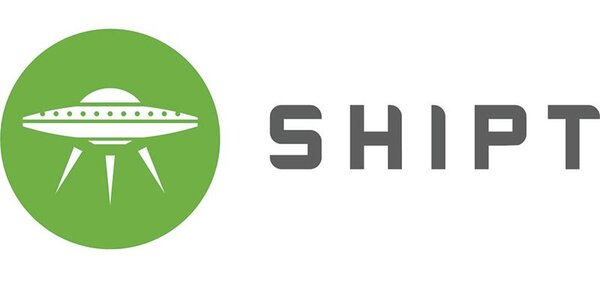 A new service in the Disney World grocery delivery game that has popped up and was brought to our attention is Shipt.com. This is different from some other delivery services that cater to a Disney vacation in that it's actually a membership service, so you do have to pay a monthly fee to use them instead of a delivery fee. However, you can use it anywhere in the U.S. (where they deliver so you have to check your area) including Orlando, which does includes Disney.
So, if you plan on having food orders delivered to your home often, you can also use it to deliver food and snacks to you while you are on vacation at Disney, as well. There is no minimum order amount and no service free when you shop with them if the order is over $34. Shipt.com also offers a free two-week trial so you can try it before you commit. Their prices seem to be fairly competitive compared to other grocery delivery services as well and in most cases you can order the day of and get your order delivered.
4. GARDEN GROCER
When it comes to Disney World grocery delivery, Garden Grocer is the original. They are a staple in Orlando and has been around probably the longest and were among the originators of grocery delivery at Disney World. The groceries that are available for delivery, however, are limited by what they offer on their website and they tend to have a limited inventory compared to some of the newer companies offering grocery delivery to Disney World resorts. So if you need something that is not featured on the Garden Grocer online website, you're either out of luck, or you need to shop around for that item from someplace else. They charge a $14.00 delivery fee, but there is no minimum order amount. Compared to most other competitors their prices are a little higher, but they are a reliable service in this area and they have been doing this for a while now.
3. WALMART
You may have heard of this little store called Walmart. Maybe? Well, they recently started a delivery service that is now offering grocery delivery to Disney World. They charge between $7.95 and $11.95 per order, depending on how much you purchase, and you must order a minimum of $30.00 worth of items. We haven't tried this one yet as I don't think it was available the last time we were at Disney, but we will definitely try this one out when shopping for groceries on a future trip and update this article when we do.
We put this at #3 on our list because we have heard some good things about their delivery service to Disney resorts from others and given they have a solid reputation, it seems to be a solid option. But just wanted to put it out there that we haven't tried ordering groceries from Walmart's service as of yet.
One advantage of Amazon Prime Now over some of the other Disney World grocery delivery services is that it lets you shop for not only grocery items and snacks, but also things like shampoo, toothpaste, etc. You have a lot of shopping options beyond just food items. This can be huge if you're anything like us and find yourself all unpacked in your Disney hotel and you realize you forgot something vital that you need. It's much cheaper typically to order it from Amazon vs going down to the Disney gift shop in the lobby. You can just have your item(s) delivered along with your grocery order to your Disney World resort.
While this may not be an issue as many people already have one but an Amazon Prime membership is required, which is around $119/year – you can get a free trial by clicking here.
You can place your order via the Prime Now App (it's a separate app from the normal Amazon app) or by going online to the Prime Now section on the Amazon website for same-day delivery. There are two options: free delivery in a two-hour window (when you purchase a minimum of $35.00 worth of products, or you end up paying a delivery fee), or $7.99 for delivery within one hour.
Once you place your order you will be notified of your order details via your email and through the app, including the delivery time that you set and the address to the Disney resort. You are notified via the app when someone is starting to pick your order, when they are on their way to deliver your order and then once they have delivered your order to your Disney resort. Easy, right? It's all pretty seamless and straight forward. Amazon is a great option when it comes to grocery delivery as we have used them multiple times during our trips to Disney World and have had no issues with their service or their prices.
**Special Note** There are promo codes that Amazon will offer sometimes as well but on one of our Disney trips while using the app, it offered a promo code for 20% off your total order. So after putting $40 or $50 worth of product in our cart, I went to checkout and use the discount code and it wouldn't accept the code.
Apparently, it was only good for products that were sold through Amazon itself, and not through 3rd party sellers (just like some items are eligible for free Prime shipping and others aren't. Most of the products eligible are sold through Amazon). There is no way to tell on the app currently which products are sold directly from Amazon and which are sold through a different seller. This was a while ago and they may have updated their app since then, but this is still something you want to keep in mind.

InstaCart is our favorite (and the easy) way to go when it comes to Disney World grocery delivery. The difference between InstaCart and Amazon Prime Now isn't much though to be honest. You don't have to have a membership to use InstaCart, but they do have a premium version that gets you free delivery and some other perks. Also, InstaCart's pricing is dependent upon what time of the day or even the time of year that you place your order.
So during busier periods of the day, there will be a higher delivery fee. However, your order minimum is only $10.00. The thing that sets them apart from other services that deliver groceries is that it's basically like having your own personal shopper; the person doing the shopping for you will actually contact you from the store if they have a question about your order.
For instance, say you ordered a certain kind of cereal and while they are picking out all your items, they notice that the cereal you wanted is sold out. They will contact you through the app (it's basically like text messaging) and ask you if you would like to have that brand substituted with another selection. They will also send you a message to your email to let you know about substitutions to your order. You even have the option of contacting them if you have already placed your grocery order and would like to add or remove an item (as long as your picker didn't leave to head out for delivery yet).
On one of our trips to Disney we had placed an InstaCart order and while on our way to the parks I remembered that I forgot contact solution. So I hopped onto the app and messaged them to ask if they could add it to our order. Our shopper said it was no problem and even took pictures of several brands to find out which one I wanted.
I think between the time I placed the order to when I received the text message letting me know "Joe" was picking the order was about five minutes. Our order was on its way for delivery to our Disney resort in less than an hour. The whole process was pretty quick and seamless. They even take a picture of your grocery delivery being placed in Bell Services and text it to you via the app to let you know your grocery order has arrived.
Ultimately the difference between Amazon Prime Now and Instacart isn't huge as both provide a great service when it comes to Disney World grocery delivery. The prices vary on both services so it's probably about a wash on that front and in most cases can get same day delivery, but the level of customer service and accessibility you get with InstaCart just makes the whole experience fantastic, which is why it's ultimately our favorite grocery delivery service at Disney World or just in the Orlando area in general.
You can get $10 off your first InstaCart order by clicking here!
Common Questions About Disney World Grocery Delivery
These are questions that we hear a lot from listeners and others who have never had groceries delivered to their Disney resort. If you have other questions we don't cover here, always feel free to reach out to us at hello@ctmpodcast.com.
CAN I GET ALCOHOL DELIVERED TO MY DISNEY RESORT?
Shipt, Garden Grocer, Amazon Prime Now and InstaCart all deliver beer, wine, and other alcohol to Disney resorts. I'm not sure about Walmart as we haven't been able to try their grocery delivery service to Disney resorts yet.
DOES DISNEY CHARGE FOR GROCERY DELIVERY?
This is where it can get a little confusing, as there is a difference between grocery delivery and regular package delivery to Disney resorts, as Disney handles those two things differently. If you have items sent to your Disney resort through the mail, you will be charged $5.00 per package. There is no fee for orders delivered by couriers, such as any of the delivery services mentioned above, to Bell Services at your Disney resort. However, if you would prefer Bell Services to deliver your grocery order to your room, Disney does charge a $6.00 delivery fee (don't be surprised if these prices go up in the future).
Also, you will need to get the delivery address from the Disney World resort – this is different from the address you will get if you plug your Disney resort name into Google Maps. When you check into your Disney resort, you'll need to ask someone at the front desk or call down and ask them what the grocery delivery address is, and that will be the one you will use to place your grocery delivery order. If you try to use the physical address listed on say Google Maps, at least with InstaCart, it will reject. So always confirm with the front desk or email Disney for the correct address before you leave for your trip.
Do Disney World grocery delivery Services Deliver To Your Disney Room?
Your Disney resort's Bell Services will deliver your food to your room for a $6 fee but they will not always put cold items like milk and other perishables in your room fridge. Unless it's just not advantageous for you, we recommend just going to get your grocery order from Bell Services yourself for a couple of reasons. First off, you don't have to pay the $6 (plus any tip to the Cast Member). Second, Bell Services at Disney resorts isn't always really quick and efficient with their delivery times, and you and your family may be stuck waiting on them for longer than you anticipate or care to.
WHEN SHOULD I PLACE MY Disney World Grocery Delivery ORDER?
Most of these Disney World grocery delivery services are day of, so it really depends on how you have your days scheduled. If it is your travel day, you could always put your order in while waiting at the airport or for Magical Express to your Disney World resort. That way you are not waiting in your room for your delivery and you can head out straight to one of Disney World parks! Your grocery order might actually beat you to the resort. Now with Walmart delivery, they are pretty popular and you might want to shop and place your grocery order a few days in advance so you have a better chance at snagging a better delivery time for arrival day.
Garden Grocer offers a discount for ordering up to 60 days in advance. So if you know you are going to be putting in a grocery delivery order and you already know what you want, you can save money on your grocery order. If you want to be sure everything is covered the earliest we recommend placing an order is 60 days but ultimately, you could do a few days or weeks ahead of time, but usually placing your grocery delivery order the day of should be fine. Just be sure to keep any email or receipt they give you just in case something were to happen to your order.
DO WALT DISNEY WORLD RESORT ROOMS HAVE MICROWAVES & FRIDGES?
It depends on where and what type of room you and your family are staying in. There is a microwave in all of the Disney Vacation Club rooms, and in the suites at All Star Movies and Art of Animation. All rooms on Disney World property include at least a mini-fridge, and some have full size refrigerators. However, the mini-fridges are pretty small, and they do not fit a full gallon of milk. They can hold a half gallon of milk and maybe a couple cans of soda or water bottles. They're just not very big or deep. And they aren't very cold, either and forget about trying to keep anything frozen!
On one of our last trips to Disney World, our family ended up using our own cooler and using the ice from the resorts to keep all our stuff cold – much colder than in the fridge and we had more space for milk, drinks and other cold items. This is common practice for guests staying at places like Fort Wilderness but it's also a good idea even at a resort like Beach Club.
IN CONCLUSION
When you're on vacation at Disney, time is very important. If you're staying at places like Beach Club, Grand Floridian, Swan and Dolphin or even Fort Wilderness, you want to spend your days enjoying the resort and spending time enjoying your vacation with your family, enjoying the parks, with as little stress as possible. Investing in Disney World grocery delivery to your Disney World resort can help you maximize your time and leave you with one less thing to stress about.
Why leave the Disney bubble and travel to go shop at Publix or Walmart and pay for an Uber or Lyft to take you back and forth from the resort, wasting at least 1-2 hours of your time, when you could take 5 minutes to order everything you need from a convenient app and have it delivered the same day?
Whether it's Garden Grocer or InstaCart, sure, it might cost you slightly more for delivery, but just think of Disney World grocery delivery as a convenience tax. Whichever option you choose, just remember – your time is valuable, whether you're at Disney or life in general. So enjoy more of it and don't stress about it if you don't have to.
If you enjoyed this Best Disney World grocery delivery options article then you should check out some of the other content we have like our Villains After Hours review!